Co2 Gas Plant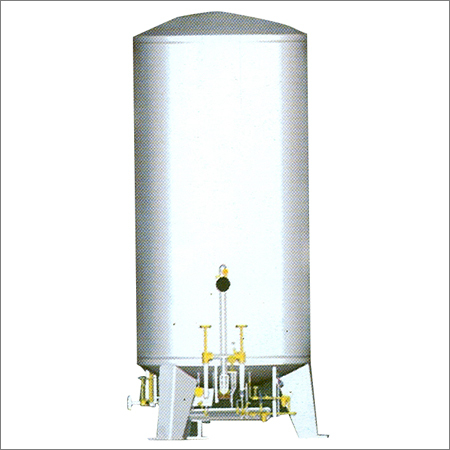 Co2 Gas Plant
Product Code : 17
Brand Name : Sanghi Overseas
Co2 Gas Plant

We specialize in manufacturing international quality of Co2 Gas Plant Equipment that has been manufactured using highly durable and sturdy materials. Based on latest technology, these equipments are designed in fully automatic and semi automatic movement and are well known for low maintenance, user friendly operation and less power consumption. Our Co2 Gas Plant Equipment is used in various industries including chemical, pharmaceutical, breweries and distilleries to produce high purity food grade CO2. Being a quality centric organization, all our equipments are at par with international quality and very reasonable in price.
Further Details:

We provide services from basis design engineering, foundation details, supplying, installation, commissioning and also training of the operators, for trouble free operation of the system.
Our CO2 production plants are mostly based on diesel, kerosene or natural gas fuels (dual firing burner) and also from stack gages of steam boilers, power plants and gas engineers.
Our CO2 recovery plants are for breweries and distilleries, using the closed fermentation process and are also for the fertilizer plants and underground reservoirs. Our CO2 recovery of otherwise waste but valuable CO2.
The storage and transportation tanks are with PUF/ Vacuum and insulation, with or without refrigeration, designed as per latest international standards. ISO Containers.
Cylinder filling system are efficiently designed and easy to use with the digital weighing scale, automatic cut - off and safety, etc. CO2 Liquid Transfer pump and Vaporisers are also offered.

Products offered:

CO2 Generation Plants: The system is based on the extraction of the CO2 gas from the flue gases after combustion. The flue gas is washed in a DCC Tower with soda lye to remove the SO2 contents as well as for cooling and cleaning the flue gas.
The flue gas is now led to the absorber tower, where the lean MEA solution absorbs the CO2 contents of the flue gas and there reside gas exhausted to the atmosphere.
The rich solution is fed to the stripper tower through a pump and a PHE to preheat it. The lean MEA is again fed to the absorber tower through a MEA cooler and a pump, making it a closed loop operation.
The CO2 gas from the the stripper is cooled and led to a series of purifiers to remove the impurities and compressed in a non - lubricated two state compressor to a pressure of less than 17.5 kg/sq. cm. This gas is again dried to a dew point of about (-) 60 degree C and condensed at a temperature of less than (-) 25 Degree C in a low temperature refrigeration plant. The CO2 liquid is then stored in a CO2 liquid storage tank.
CO2 Recovery Plants

The CO2 recovery system has been applied to diverse industrial process such as

Ammonia Production Plants

Natural CO2 Wells

Geothermal Plants

Steel Mills

Distilleries

Breweries
In many case the recovery of CO2 has many benefits

It reduce the atmospheric emission of CO2

It produces an additional revenue for the plant
CO2 plant are supplied with appropriate treatment processes to get the high purity food grade CO2 gas from the recovery plants.

Some of the Special processes applied are

Sufur Removal Techniques

Activated Carbon Media

Nox Removal

Oxidation System

Scrubbing

Dehydration

Lequefaction and Stripping
CO2 Generation Plants

Stack Gas Recovery

Exhaust Gas Recovery
Some Other Products

CO2 Liquid Storage Tanks

Pressure Vessels

Storage Vessels

Dry Ice Machines

Gas Dryers

Refrigeration Unit

Cylinder Filling System

CO2 Liquid Transfer Pumps
Quality
Quality pays a pivotal role in the manufacturing of plants for the gas industries. We have a qualified team of engineers to have a QC check, first at our vendors site and finally in house.

We have trusted source of vendors & supplies which ultimately helps in manufacturing state of the art plants.

Contact Details
SANGHI OVERSEAS
1-2, Turf View, Opp. Nehru Centre, Seth Motilal G. Sanghi Marg, Worli, Mumbai - 400018, Maharashtra, India
Phone : +917042715256
Fax : 91-22-24947052/24966616
Mr. Vaibhav Sanghi (Partner)
Mobile : +917042715256

Accepts only Export inquiries

Send Inquiry

Accepts only Export inquiries
Send Inquiry